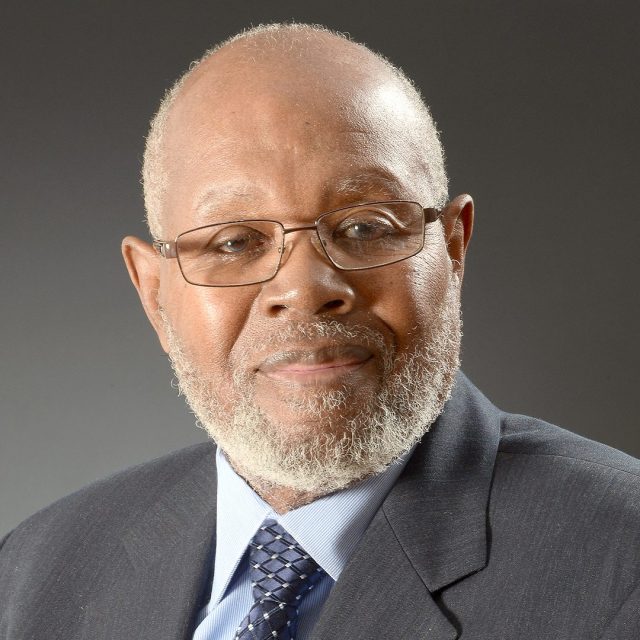 Milton is a retired Scientist with over fifty years' experience at General Electric and Tire Conversion Technology. His vast experience allows him to provide insights in Governance, Strategy, Operations and HR policies to ReWire. Milton is an inventor and expert in high performance polymers, including silicones, polyurethanes and polyimides and has more than 25 patents and inventions to his credit. He studied Organic Chemistry at the University of Pittsburgh, earned a Master's degree in Chemistry from Tuskegee University and a BS in Chemistry from Shaw University.

Milton was fortunate to be trained and mentored by internationally known scientists and businessmen, including the late Dr. John (Jack) Welch of General Electric and the late entrepreneur Dr. Walter Robb. Those mentorships helped Milton advance his career within General Electric. As the Director of Strategic Planning for the General Electric Silicones Division, Milton was widely known for his skills in developing creative business strategies, introducing marketing concepts and products, such as Silmate Automotive Adhesive, Noncorrosive construction sealants and All Glass aquariums. He was later appointed by Jack Welch as the inaugural Manager of Technical Marketing at GE Silicones which allowed him to gain experience in international technical and business problem solving.
After his retirement, Milton utilized his significant business experience to establish several small businesses including a business to license high performance technology from NASA for marketing to the aerospace, aircraft and automotive industries. He also established a consulting business for technology businesses and helped several of his clients grow their businesses to multi-million-dollar organizations. Milton did re-enter the workforce for a period of time as President and CEO of Tire Conversion Technology, a thriving business which utilizes scrap tires to manufacture products for the transportation industry. Milton is also a deacon at Friendship Baptist Church and chairman of the board at Friendship Community Development Corporation.
Milton's professional network, along with his active involvement in the community, allows him to develop and cultivate relationships for ReWire, which is paramount for the growing organization. When Milton is not working alongside his four sons, he loves to play scrabble and plays as much as possible.