We take an integrated approach to reducing energy costs
At ReWire, we use proprietary tools and processes to assess each customer's unique situation with the goal of lowering energy costs and enabling their transition to renewable energy
Regulatory guidance and financial benefits
In addition, we provide the necessary guidance and preparation for energy and carbon reporting, regulatory compliance strategies, and solutions while ensuring customers are maximizing all financial benefits available from energy incentives.
ReWire is committed to providing the highest quality of service and support for our clients. We offer free consultations, comprehensive energy assessments, portfolio analysis, and solution design, to help you make the best decision for your business.
Our customers are guaranteed to get the best of both worlds – they can save money while maximizing sustainability, and also doing their part to lower the world's carbon emissions.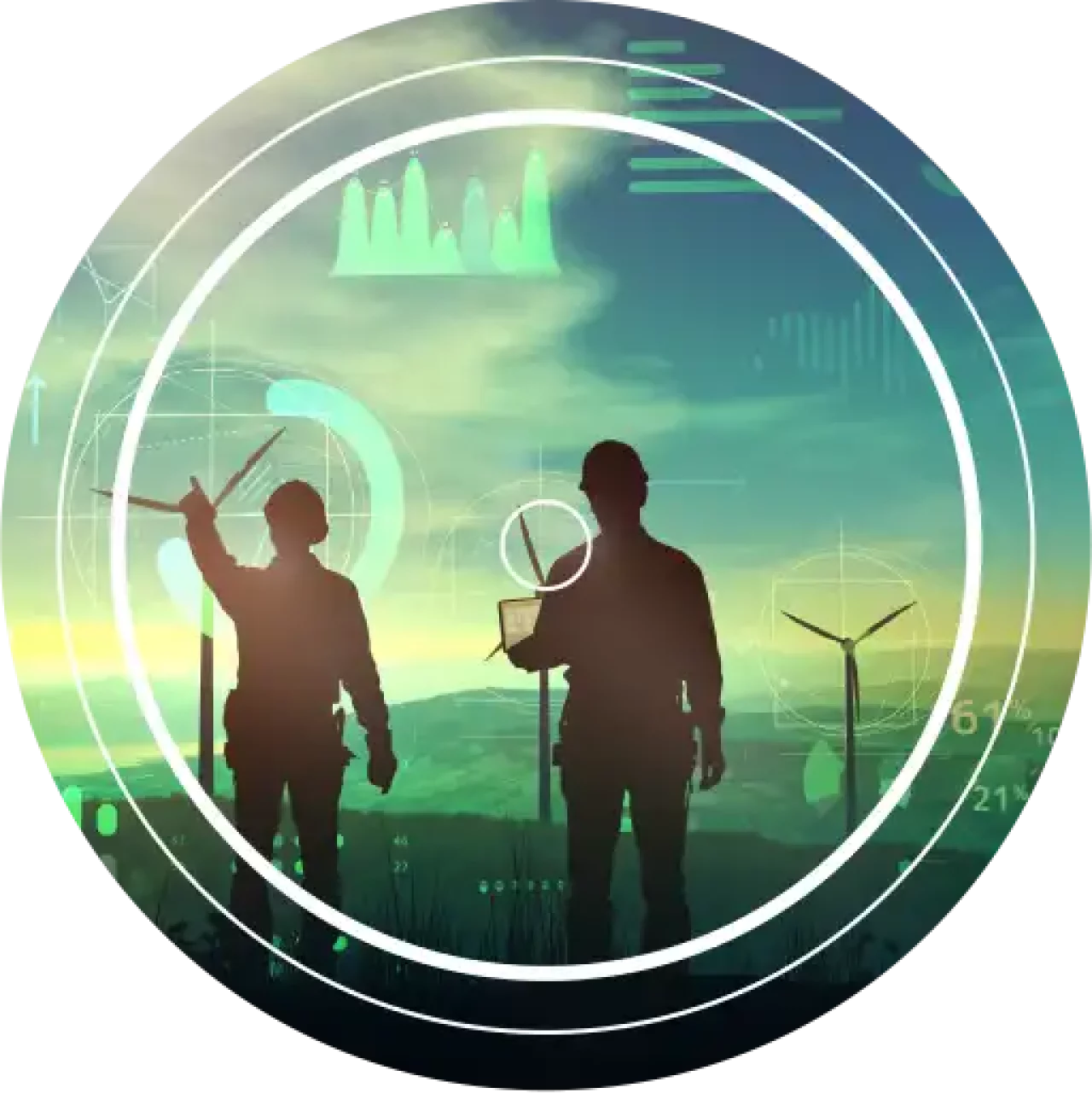 We'll be there for you every step of the way
Our team is committed to providing our Commercial and Industrial clients with services tailored to your specific needs. From start to finish we work with you to identify your energy goals and financial objectives, then create a customized plan that delivers on those needs, with short-term cost savings and long-term sustainable operating performance.
Financial benefits of ReWire Clean Energy Solutions
Renewable energy is the future, and we're here to help you make the switch. We'll work with you to design an efficient building that will produce as much or more renewable energy as it consumes over the course of a year. This type of Zero-Energy solution means lower utility bills, less reliance on non-renewable sources, and a cleaner and more sustainable environment for all!
TAKE THE NEXT STEP WITH REWIRE ENERGY
Reduce energy costs and make the move to renewable energy.
As part of our energy advisory services, we provide comprehensive energy solutions to municipal governments. We deliver strategic advice, review portfolio data, conduct usage and efficiency audits, and identify clean power generating opportunities.
Our approach allows municipal facility managers to reduce energy consumption, lower operating costs, and create a more sustainable environment for their citizens.
We offer a free consultation to all municipal governments, so you can see firsthand how we can help you reduce your energy consumption and lower your operating costs.
We help utilities deliver digital transformation projects focused on improving grid reliability and transitioning to Distributed Energy Resources.
Utility Consulting Services
We provide consulting services for utilities, helping them navigate the complex world of digitization, customer experience, and grid modernization. ReWire works in tandem as a subcontractor with large prime contractors in supporting our utility customers. Alternatively, we can work directly through staff augmentation and focused advisory missions.
We're experts in the field and connected
ReWire Energy has been providing consulting and digital transformation services to utilities for over 20 years. We have extensive experience in grid modernization, customer experience, renewables, battery storage, electrification, digital transformation, and other distributed energy resources.
Digital Transformation Services
We offer a wide range of digital consulting services to help you transform your business and the journey to the integration of distributed energy resources. The ReWire team is experienced with consumer-oriented services from AMI to consumer education ReWire can be your partner, from strategy to execution, we can help you get there.