ReWire Announces Community Solar Program with Partners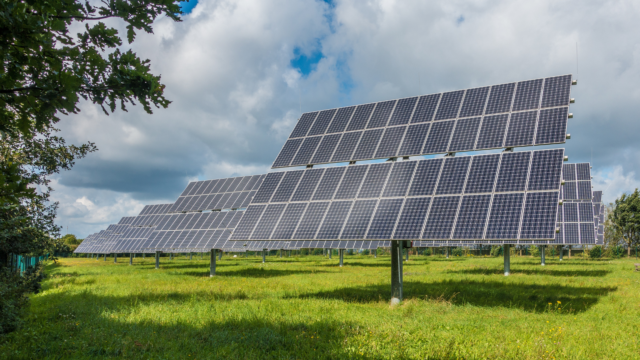 ReWire and PowerMarket team up to provide cost savings through renewable energy across BBL's Managed Real Estate Portfolio.
ReWire Group is excited to announce a new community solar project which is a testament to our commitment to sustainable energy solutions and our expertise in navigating the complexities of renewable energy markets.
The beneficiary for this project is BBL Management Group ("BBL"), an Albany-based company that has subscribed a portion of their portfolio to community solar as a commercial (Anchor Tenant) and Mass Market subscriber for their managed residential properties. This strategic move will result in 10% savings on their entire electric bill for these properties. BBL's decision to subscribe to community solar reflects their desire for a straightforward process to access renewable energy while simultaneously reducing operational expenses.
Located in the North Country in the town of Oswegatchie, NY, this 6.7-megawatt community solar project will significantly reduce energy costs for both the company and residents in the Capital and Central NY regions. The community solar project, completed in the spring of 2023, consists of more than 16,000 panels, and generates approximately 8 million kilowatt-hours (kWh) of clean power annually. This is enough to power over 1,500 homes and reduces carbon emissions by nearly 5,600 metric tons annually, equivalent to taking over 1,100 cars off the road.
PowerMarket, ReWire's solar utility provider partner, worked closely with our team to broker this project. PowerMarket is a provider of community solar services, dedicated to making renewable energy accessible to all. The solar developer for this project is CleanCapital, a leading clean energy investment platform that owns and operates renewable energy projects across the U.S.
This project is made possible by the progressive renewable energy legislation in New York State, which encourages anchor tenants to subscribe to community solar. The benefits of this legislation include consolidated billing and looser credit requirements, making renewable energy more accessible to a wider range of businesses and individuals. It will support New York's Climate Leadership and Community Protection Act (CLCPA) goal to install six gigawatts of distributed solar by 2025 and accelerate progress toward ten gigawatts by 2030.

BBL's owned and managed commercial properties will utilize 40 percent of the clean energy generated by the solar project, leaving 60 percent available for residential subscribers in the company's properties. These subscribers can expect to see credits on their electricity bill, resulting in an estimated 10 percent annual savings.
We are proud to be part of this significant step towards a sustainable future and look forward to continuing our work in the renewable energy sector.
About ReWire
ReWire Group, LLC, is a family-led and NYS Certified Minority-Owned Business Enterprise (MBE) focused on delivering a variety of products and service solutions for public and private sector clients across the region. ReWire provides energy advisory services and environmentally sustainable products serving municipal, commercial, and institutional customers, while providing strategic value to clients through a combination of energy and financial modeling, software development, and project management expertise. In addition to its new ETEC location, ReWire is a Member of the Saratoga CoWorks in Saratoga Springs, NY. Learn more at ReWireEnergy.com.
About BBL
Offering a complete scope of services to clients across a wide variety of markets since 1973, BBL Management Group is proud to be a top ranked national property management firm, deeply involved and engaged in the communities where they live and work. Based in New York's Capital Region, the company offers full-service property management to hundreds of clients in the corporate, retail, hospitality, manufacturing, financial and medical industries. BBL Management Group's dedicated team of professionals are experienced in all levels of property management, accounting and lease administration and are fully dedicated to enhancing the landlord/tenant relationship. Learn more about the BBL organization at bblinc.com.
About PowerMarket
PowerMarket has been a trusted leader in community solar since 2014. They have made it their goal to make renewable energy cheaper and more accessible, while benefitting local communities and reducing customers' energy costs through community solar. The company was founded in Brooklyn, New York in 2014, and currently manages over 650MW of community solar projects around the country. Through their acquisition and management of over 70,000 subscribers, PowerMarket provides monthly savings to over 70,000 subscribers. In their home state of New York, they have saved their subscribers over $5.7 million. Efforts like these are playing a huge role in the commitment to renewable energy going forward and are crucial to our transition to a clean energy economy.