MINORITY BUSINESS ENTERPRISE
ReWire Group is a NYS and NMSDC Certified Minority-Owned Business Enterprise (MBE).
ReWire is committed to both the excellence and diversity of its workforce. Toward achieving these goals, we strive to engage with strategic partners and serve companies that share our commitment and provide visibility and share opportunities that reflect those shared diversity goals.
As an official New York State Minority-Owned Business Enterprise (MBE), we are certified to engage in business relationships with corporations and with government and public sector enterprises in New York State and New York City, which have been specially empowered to offer opportunities to Minority-Owned service providers and suppliers.
Through participation in the National Minority Supplier Development Council(NMSDC), ReWire gains access to America's most influential corporations and becomes part of a dynamic community and supplier network. NMSDC creates opportunities for connection with hundreds of corporate members seeking to build relationships with trusted minority-owned companies like ReWire.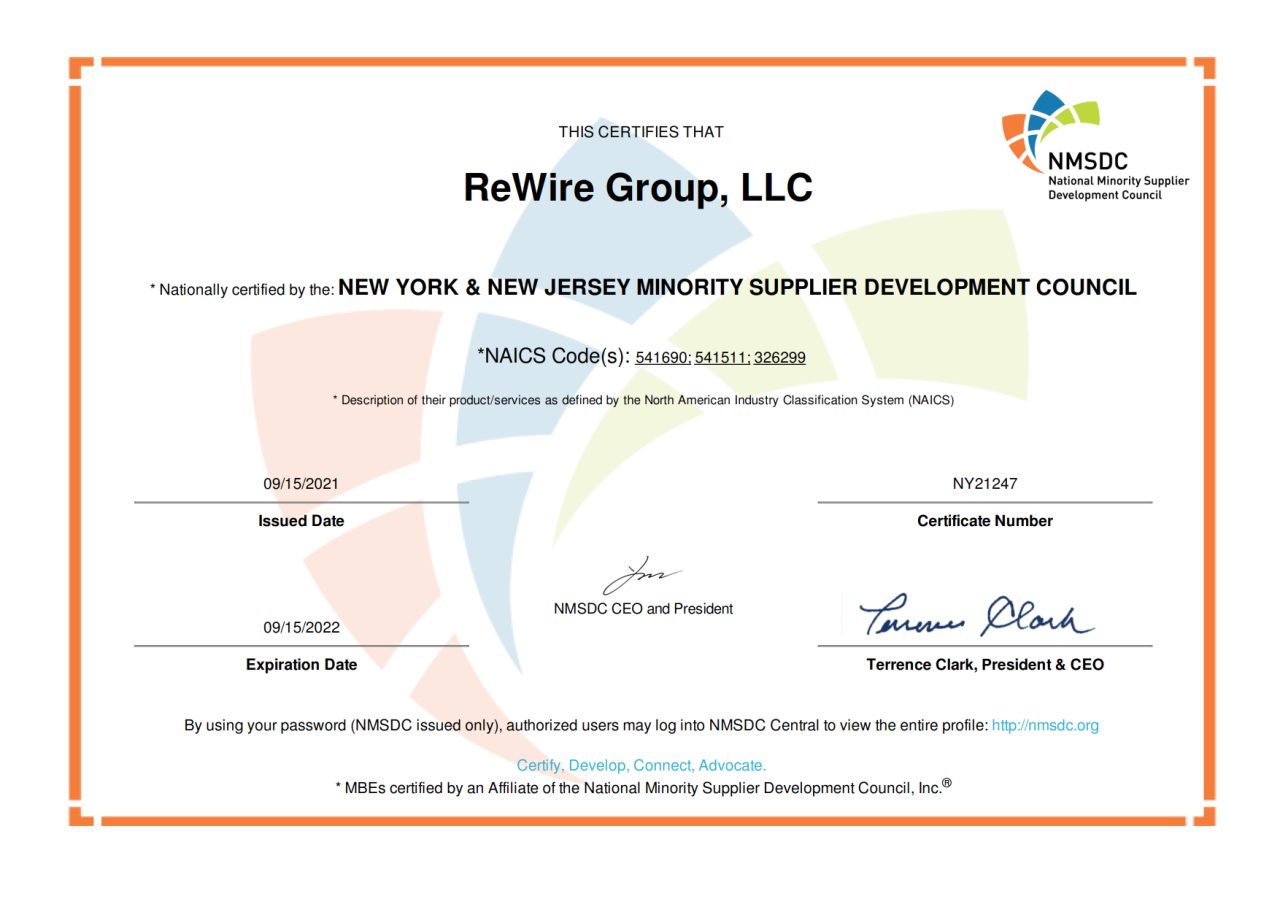 Are you looking for a Minority Business Enterprise (MBE) in New York to provide energy advisory, energy modeling or renewable energy analysis services or related software solutions for your Government organization? We have many energy and digital solutions partners and also provide professional services to ensure your organization gets the most out of the services and products we provide.
Current Prime Contractor and Strategic Partners:
Imperia Engineering Partners | Tire Conversion Technologies |