Meet Alan Evans, Co-founder, Partner and Director of Marketing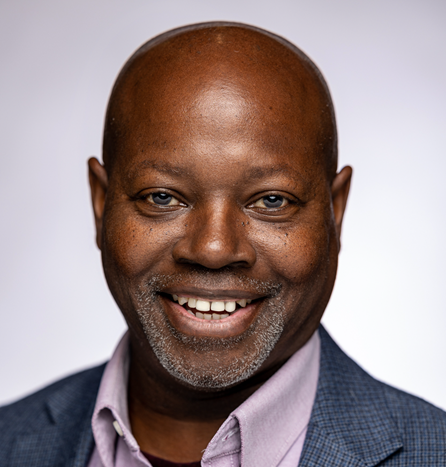 Al manages marketing programs and initiatives for ReWire and leads ReWire's Digital division. In addition to working with clients and business development, Al is helping to drive the strategic vision behind the development of the ReWire Energy Management Platform.
As part of his responsibilities, Al works closely with SUNY Polytechnic's Advanced Manufacturing Performance Center team in leading the development of two digital platforms; the Technology Alignment Platform (TAP) and the Career Alignment Platform (CAP).
Al was also instrumental in working with the Advanced Manufacturing Performance Center, SUNY Polytechnic, and NYSERDA, winning a subcontract for an extensive energy training program for facility operators within the ZEN Zero Energy building. This program will also support energy training for advanced manufacturing personnel across the region. Al also serves as the senior technologist for ApolloCare LLC, an organization that recently deployed a homecare platform for aging seniors with the support of EverHome's Life Care Coordinators. The mobile app, VivaLynx, allows caregivers to monitor aging seniors and disabled adults so they can benefit from advanced care coordination technologies, maximizing their independence, while they remain safely in their homes.
Al graduated from Cornell University with a degree in Industrial and Labor Relations. Early in his career, Al worked in sales selling consumer products and insurance and later became a Business Analyst at Dun & Bradstreet. After working for D&B, Al joined his father Milton at High Technology Systems (HTS) as the Director of Marketing. At HTS, the focus was on commercializing high-performance polymers including NASA's LARC-13 materials technology for industrial, electronics, and aerospace applications. Al also spent time at GE Fanuc as a Software Product Manager in the CIMPLICITY Division and went through their renowned Six Sigma program. He was a guest speaker at SUNY Albany's entrepreneurial program and has been at the forefront of several advanced technology product launches. As the Founder of Matrix Intermedia Corp, he developed one of the first Web Content Management (CMS) systems in 2000, which was widely adopted across the Capital Region.
As a seasoned entrepreneur with skills spanning business development, online and traditional marketing, and experience bringing advanced technology to market, Al is rooted in the realm of software development. He is a Software-as-a-Service (SaaS) visionary and product manager with connections to many of the region's startups and success stories. His background includes work in energy, healthcare, advanced manufacturing, enterprise software, education and training, government, and critical infrastructure protection sectors.
Al is very hands-on and always willing to jump in wherever he can contribute to the team and client needs. He serves as a Trustee for the Museum of Science & Innovation (miSci) and is a Member of the Innovate 518 Advisory Committee, a regional economic development entity.
Al and his wife Karen reside in Albany with their German Shepard Evie, Max the Ragdoll cat, and several chickens. With solar panels on their roof and EVs in their driveway, they are devoted environmentalists doing their part for the transition toward a cleaner, sustainable, more resilient planet.