[vc_row fullwidth="true" css=".vc_custom_1579285794836{padding-top: 50px !important;padding-bottom: 50px !important;background-image: url(https://rewireenergy.com/wp-content/uploads/2020/01/background-community-solar-non-profit-program.jpg?id=4382) !important;background-position: center !important;background-repeat: no-repeat !important;background-size: cover !important;}" el_class="pageHeadSection"][vc_column][vc_row_inner is_fullwidth_content="false"][vc_column_inner][vc_column_text][/vc_column_text][/vc_column_inner][/vc_row_inner][/vc_column][/vc_row][vc_row fullwidth="true" css=".vc_custom_1492864403391{padding-top: 50px !important;padding-bottom: 50px !important;background-color: #f3f2ee !important;background-position: center !important;background-repeat: no-repeat !important;background-size: cover !important;}"][vc_column][vc_row_inner is_fullwidth_content="false"][vc_column_inner width="3/4″][vc_column_text]
Community Solar – Nonprofit Fundraising Program
[/vc_column_text][vc_raw_html]JTNDZGl2JTIwY2xhc3MlM0QlMjJkYXNoJTIyJTNFJTNDJTJGZGl2JTNF[/vc_raw_html][vc_column_text]
Introduction
At ReWire Energy, we believe in the power of community and giving back. That's why our Community Solar partner created a program especially designed to help non-profit organizations raise money for their cause while helping the environment. We believe your  non-profit or community-based organization can benefit greatly from this program.
For every employee, volunteer, member, or supporter of your organization that subscribes to our community solar program, your organization will receive a $50 donation! Plus, the organization can also save up to 10% on their utility bill by subscribing to community solar.
Program Overview
 YOU RECEIVE YOUR OWN PROMO CODE: "YOUR NON-PROFIT HERE"
$50 Donation for every Employee, Member and Stakeholder or Participant across your organization's entire Network who subscribes to community solar
$50 Donation for every electric meter owned by your organization that subscribes to community solar
Your Organization listed on the ReWire Website as a 'Participant in Our Community Solar Program'. This includes your logo and link to your donation page
ReWire Community Solar information content, logo and link for use on your organization's website
Customized Launch Kit with dedicated support to drive member subscriber adoptions provided by the ReWire Program Success Team
Press Release and promotional opportunities (see: Big Brothers Big Sisters Press Release).
Invitation to ReWire Energy Hours, our monthly networking happy hours
Opportunity to be our featured organization at the monthly ReWire Energy Hour
Receive Logos and Link to ReWire Websites and Social Media
Participating Nonprofits and Community-Based Organizations
Boy Scouts of America
Twin Rivers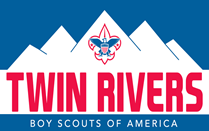 Big Brothers Big Sisters of the Capital Region

YWCA of Northeastern NY

Community Loan Fund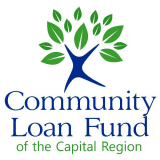 Museum of Innovation and Science

Habitat for Humanity GF

FUTURE:
Testimonials from participating organizations
Dedicated Tracking Page to Track your organizations progress towards it Community Solar Subscriber Goals
For More Information and to schedule a meeting, please Call 518-290-3130 or email to sa***@re**********.com[/vc_column_text][/vc_column_inner][vc_column_inner width="1/4″][vc_column_text el_class="jumpMenu"]Community Solar For All
How Does Community Solar Work?
Community Solar – Nonprofit Fundraising Program
Community Solar Resources[/vc_column_text][/vc_column_inner][/vc_row_inner][/vc_column][/vc_row]