Will use Financial Modeling and Digital Technology to Provide Energy Advisory Services Across Multifamily, Commercial, Municipal, and Energy Producer Customers;
Family-Owned Business Will Leverage Diverse Set of Skills and Expertise to Lay Groundwork for Transition to the Smart Energy Future
Saratoga Springs New York—April 26, 2017. The Rewire Group announced the formal launch of ReWire Energy, a unique, new energy company that combines the use of its proprietary energy modeling and financial analysis tool HELIOS, with energy efficiency to identify and deliver the most cost-effective energy solutions required by customers today and in the future.
"ReWire will leverage its strong energy modeling capabilities to design solutions comprised of energy efficiency measures, solar, battery storage and onsite power generation with our analytical and digital capabilities to provide customers – residential, multifamily property owners, commercial enterprise, municipalities and power producers – with more effective energy solutions," said Warren Evans, Managing Partner of the ReWire Group. "The creation of this venture is a culmination of our long-term vision and commitment to take energy services to the next level and to help usher in the transition to the new smart energy future."
"We've been championing the move to smart energy since our inception. Energy is a key part of our identity and it is clearly an important mission for now and future generations. And, as part of that future, we see solar plus digital technology as a major component of the ReWire model. We have an opportunity as a startup to lead significant change in how energy is managed and delivered," said ReWire Partner Lee Evans, whose oversight of business development encompasses relationship development, and other outreach efforts. "Businesses can't afford complexity and inefficiency in energy solutions if they are to remain competitive. They are looking for 'future ready' solutions. From home to the grid, we realize that a series of interconnected energy and digital resources will change the game, giving us the unique ability to customize our offerings regardless of the scenario or customer."
ReWire recently opened its headquarters at the Saratoga Springs CoWorks, with additional presence to be developed in the southern NJ, Philadelphia, PA region. It is expected to create roughly 10 new jobs, focused on customer acquisition, energy services management, financial modeling, and software development over the next few years. Operations have begun and will continue to expand in 2017. Learn more at ReWireEnergy.com.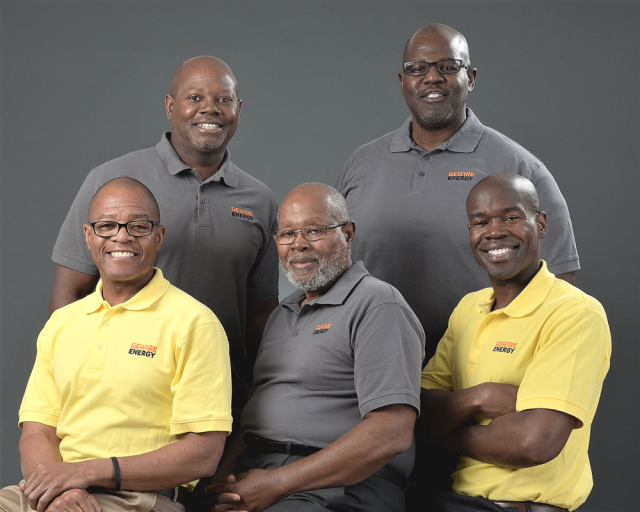 About the ReWire Group, LLC
ReWire is an Energy Advisory Company that provides residential, commercial and municipal clients with the tools and services that enable access to energy efficiency and distributed energy strategies designed to bring control and order to energy management while lowering overall energy costs.
ReWire strives to empower its customers to economically and efficiently choose clean, independent and renewable energy sources and to eventually transform the industry by providing them with the ability to produce their own clean energy to efficiently power their homes, business, and communities, becoming full energy market participants.
Media Contact:
Alan Evans
518-365-0431